Parallel Kitchen Manufacturers and Dealer in Noida
---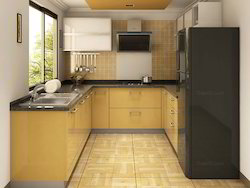 If you are looking for some most advanced innovative kitchen designs then you are at the right place. We are the best manufacturers of the Parallel kitchen in Noida. A parallel kitchen is the best way to utilize the floor space and can be designed in any type of home. We have an expert team with the best knowledge and expertise to guide you on the best designs most suitable for your home that can be most beneficial and also pleasing to the eyes.
Parallel kitchen or gallery kitchen can be designed along with required counters and cabinets on the opposite walls. Space will be utilized in the best way by using it most creatively. The best fixtures and designs will be hand-picked for your home to give you the best value for your money. We can also design a peninsula by utilizing the space in a measured way. Parallel kitchens are designed with a view to create beauty with brains and you can get the best ideas and service from none other than us.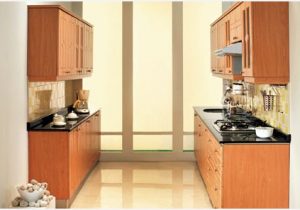 If you are looking for in-line kitchen manufacturers in Noida, then again you are at the best place! The in-line kitchen is a modern style that defines your home in a futuristic manner. We create the best harmony possible in shaping the modular kitchen of your dreams. When you have long narrow rooms then, the in-line kitchen is the best way to utilize the space. One wall will be utilized to do all the cabinets, storage and fixtures while the opposite side will be left open for free movement.
Modular kitchens are our specialty as we have the most skilled and experienced team who will inspect your space and accordingly design the best cooking spaces which will be most useful and also awesome to look at.